The Summertime Youth Empowerment & Mentor Model collectively impacted more than 2,000 youth in summer 2021! We plan to expand this focus in 2022!
Participant Highlight: "Being part of the empowered youth leadership program helped me learn new skills that I can use to improve my academics and it will take the burden from my mom because I can purchase my school supplies and uniform." – Emmamuell, Suenos Basketball and Community Day Public Charter School student-athlete

Participante Highlight: "My summer work was an experience I won't ever forget. It was my first job ever, and although it was a lot of work, I had amazing coworkers to support me and help guide me through certain things. The scheduling was tough at times, with a lot of early mornings, but I managed to get through it and make it to work on time. If I didn't have this job over the summer, I would have probably been doing my own things, like hanging out. I babysit for my brothers almost all the time so I think being away from that helped them gain different responsibilities. I've learned a lot through this job and I would love to come back next summer." – LHS soccer & Beyond Soccer student-athlete

Member Highlight: Because of this funding, Serving Stars was able to run its first-ever summertime tennis clinics. "Serving Stars was so grateful to participate and benefit from the grant through LSA. We hired 4 Lawrence youth to assist with our summer programming and serve over 150 Lawrence youth with tennis and fitness programming with grant funding. Serving Stars is a start-up with limited funding. Without the support of the grant, we would
not have been able to successfully, effectively, and safely run our camps, clinics, and sessions, especially during COVID, where we needed extra support to ensure safety guidelines were in place to minimize risk and exposure to participants! – Michelle Adamic, Serving Stars Co-founder, Alliance Member and Co-founder.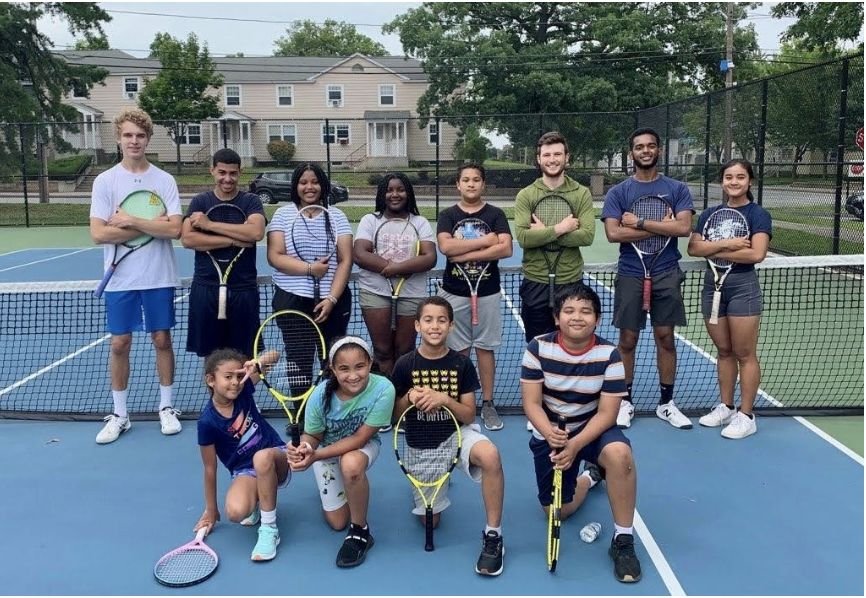 The Need:
After almost 18 months of young people being disconnected from regular in-person sports, play, learning, and recreation, it was critical for Lawrence sports groups to come together, share resources, and re-engage as many young people as possible when city fields and courts were reopened in May 2021. City funding through its $75,000 Youth Empowerment grant that was awarded to the Alliance to manage on behalf of its Members was essential in meeting those objectives during a crucial time for engagement, only further exacerbated by the concerns and challenges following George Floyd's murder. The City of Lawrence's Youth Empowerment grant had a profound Impact on young people and the greater Lawrence community as follows:
12 Lawrence sports groups, plus LSA, advanced their summertime reach by hiring older youth participants, who, in turn, ran and organized related summer camps, clinics, and community events benefing at least 2,000 Lawrence youth, ages 4-18;

It collectively supported 63 paid youth leadership positions over three months;

Funded a related twice-weekly "Youth Empowerment & Mentor Model" for the program's youth-hire beneficiaries, with topics ranging from healthy relationships, goal-setting, and mindfulness;

Ensured the return of the City's first multi-sport leadership academy at LHS;

Advanced LSA's mission that is tackling sport and health inequities that have only worsened since the pandemic.